Starfall Education Foundation
Starfall strives to create a love of learning in an environment of collaboration, wonderment, and play. We provide free and low-cost educational resources that promote understanding, diversity, and compassion.
Starfall is the brain-child of Stephen Schutz. At age 9, Stephen was still struggling to read. What came easily for his peers required many more hours of his work. As a reader, he was consistently toward the bottom of his class. Now a PhD in physics and a successful publisher and artist, Dr. Schutz, with the help of his dedicated team, created Starfall to ensure today's children have resources that can help.
Timeline
OCT 2002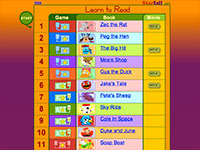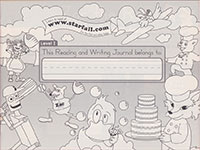 Starfall.com "Learn to Read" opens with 15 books, 14 games, 5 movies, and offers free writing journals.
SEP 2003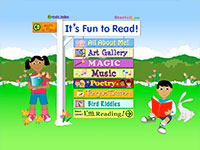 "It's Fun to Read", featuring the exceptionally popular new index "All About Me" debuts.

JAN 2004

By the end of 2003, Starfall Education has shipped 10 million writing journals free of charge to children around the world. The Starfall Store opens with a mission to provide high-quality educational materials at low cost.
MAR 2004

Starfall is the first website to be rated "highest" in their Early Elementary category by Children's Software & New Media Revue (Volume 12, Number 1, Spring 2004).
SEP 2004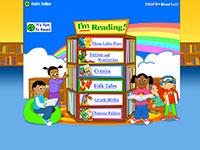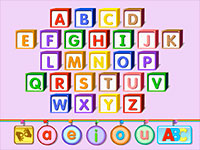 Starfall.com extends its content for younger and older readers with the "ABCs" and "I'm Reading" indices.
MAY 2006

The Reading Teacher names Starfall.com one of "Five internet sites too good to miss" (Volume 59, Issue 8).
SEP 2007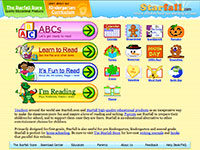 Starfall.com has grown to over 180 activities, free to the public.
MAY 2009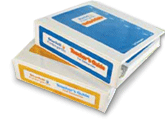 Starfall Education releases its research-based, field-tested Kindergarten Reading & Language arts program, Starfall Kindergarten.
SEP 2010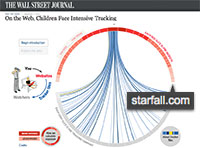 The Wall Street Journal reports that no other website respects children's privacy better than Starfall.com ("On the Web, Children Face Intensive Tracking", September 17, 2010).

SEP 2010

Disney's Family Fun lists Starfall in its "Top Ten Fun Websites".
SEP 2010

Starfall enters the mobile age with Starfall ABCs for iPhone.
OCT 2010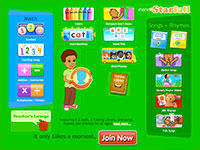 Starfall's subscription website more.Starfall.com opens with all the content from Classic Starfall, plus colors, numbers, math, songs, rhymes, and even more reading activities.
AUG 2011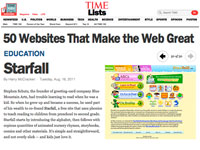 Time Magazine lists Starfall among "50 websites That Make the Web Great".
JUL 2012


Starfall Learn to Read app and Starfall All About Me app available for Apple and Android devices.
SEP 2012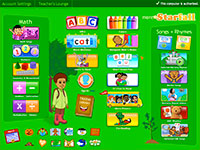 Starfall doubles its Math and Reading content, meeting Common Core State Standards for Kindergarten and 1st Grade.
OCT 2012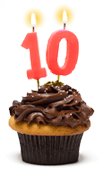 Starfall.com celebrates 10 years.
MAR 2013

Starfall.com and Learn to Read and All About Me apps win "On For Learning" awards from Common Sense Media.
APR 2013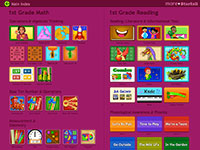 Starfall opens a First Grade Index on more.Starfall.com.
JUL 2013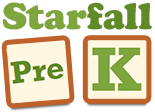 Starfall Education releases its field-tested, and research-based integrated curriculum: imagination and play—that's Starfall Pre-K!
FEB 2014

Metis Associates delivers their Evaluation of the Starfall Kindergarten Curriculum in Roaring Fork School District. Results of the study, available for download, show that a significantly larger proportion of Starfall students achieved proficiency or higher than did non-Starfall students.
SEP 2014

Starfall Education listed in the 70 Best Apps for Families by Parents magazine.
JULY 2015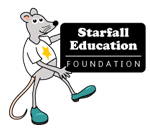 We're now a non-profit: Starfall Education Foundation
Our Team
Starfall is supported by the Polis-Schutz family. Stephen Schutz and poet Susan Polis Schutz founded Blue Mountain Arts publishing company in 1970 and together with their son Jared Polis, created the popular e-greeting card company, BlueMountain.com. The Polis-Schutz family shares a passion for education. Susan Polis Schutz was a teacher in New Jersey and New York City in the 1960s. Jared Polis served on the Colorado State Board of Education (2000-2006). Although Stephen Schutz had difficulty learning to read, he went on to graduate from MIT and earn a PhD in physics from Princeton University.
Starfall is produced by a dedicated and talented international team of educators, writers, artists, designers, animators, musicians, and programmers led by Brandi Chase. Roger Wilson leads our computer engineering team. Jamison Hill leads our customer service team.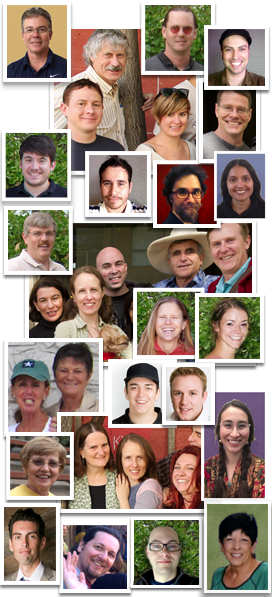 Educators
Joan Elliott, Pam Ferguson, Stephanie Riess and the Starfall Teacher Corps: Kathryn Andrus, Mary Deeley, Kathy Faber, Danielle Fox, Angela Frierson and Lourdes Milan
Artists, Designers, + Developers:
Brandon Barnes, Dale Beisel, Marc Buchanan, Kimberly Cooper, Craig Deeley, Faith Gowan, Ryan Hightower, Patrick Colin Hill, Raymond Hollowell, Terrence Keller, Kristofer Lee, Kevan Mills, Art and Gina Morgan
Composers
Randy Graves, Keith Heldman and Richard James
Engineers
Steve Patschke and Greg Boubel
Quality Assurance
Jon Leyba
Customer Service
Kira Gowan, Connor Fleming, Martha Menk and the entire Boulder Office
Acknowledgments
Starfall would not be possible without the support of Kerry DeZell and the warehouse team at Blue Mountain Arts.
Over the years important contributions have been made by Karen Bidgood, Dr. Karen Cole, Judy Goetze, Stefan Gruber, John Hesterman, Heather Hogan, David Lebow, Debby Lee, Frank Lee, Darla Marquez, Michael Ramirez, Jared Ramos and Triska Wasser.
Environmental Commitment
Starfall is committed to reducing our impact on the environment. For the products we manufacture, we choose non-toxic inks and recycled or sustainably sourced paper whenever possible. We design to minimize our use of plastics. We seek US manufacturers first. Our Boulder, Colorado office recycles, composts, and gets energy through solar panels on our roof. Our goal is to create the best possible product for you and the earth.
Find Starfall Education on Facebook or Twitter for craft ideas, curriculum updates, and notifications about new content for web and mobile devices.